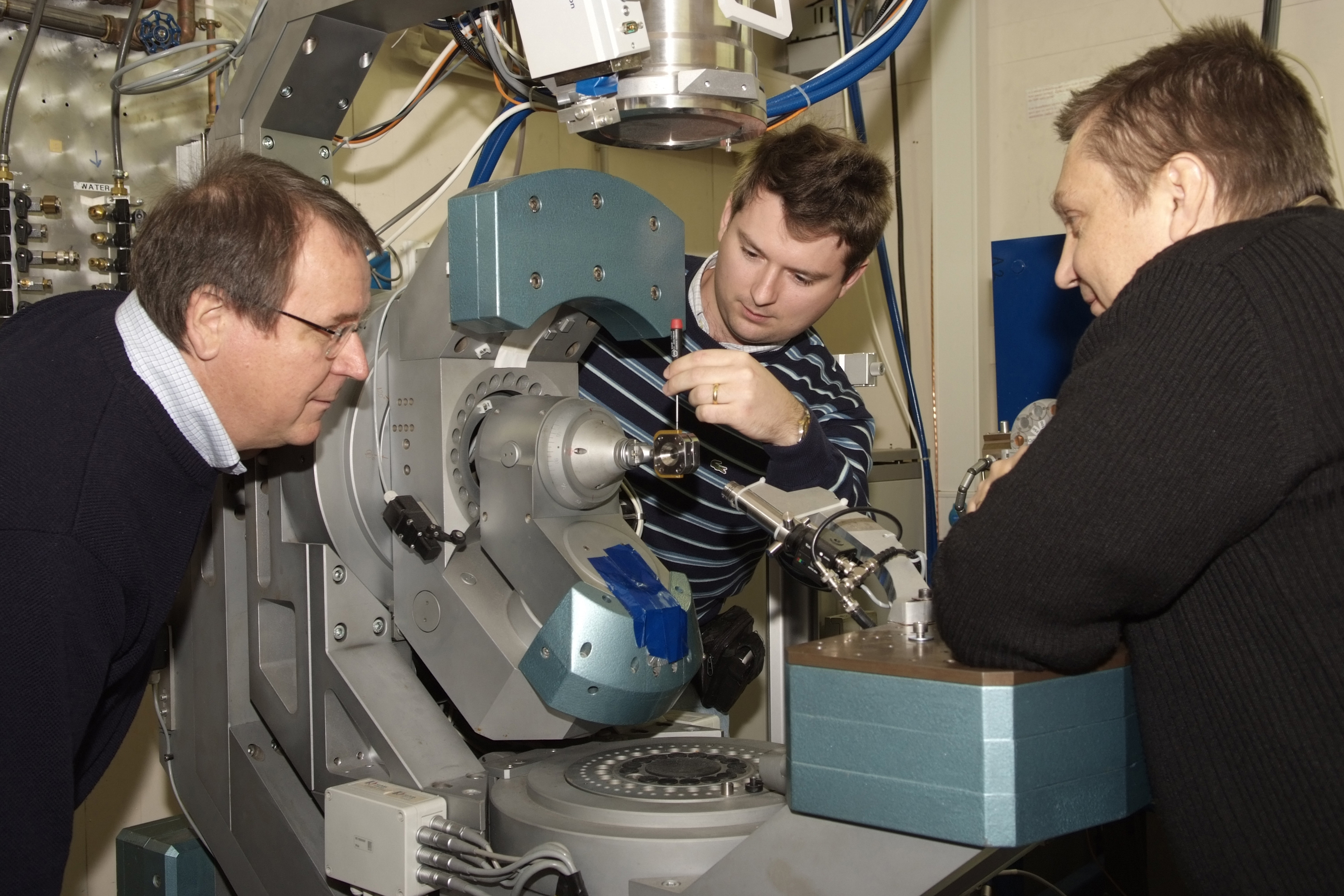 The team adjusting the diamond anvil cell at the synchrotron


The material, lithium borohydride, is a promising energy storage system as it contains 18% by weight of hydrogen, which makes it attractive for use in hydrogen-fueled cars. However, it only releases hydrogen at quite high temperatures - above 300Ë?C. The team's breakthrough came when they found a new form of the compound that could release hydrogen in mild conditions.

Scientists say this new form of lithium borohydride is promising because it appears to be unstable. Until now, all the known forms of this material have been too stable, which means that they don't let the hydrogen go.

"This one is really unexpected and very encouraging", says Yaroslav Filinchuk, the corresponding author of the paper that appeared in Angewandte Chemie.

In order to obtain new forms of lithium borohydride, the team applied pressures of up to 200,000 bar - about 80 times bigger than the pressure exerted on Earth's crust by Mount Everest. Diffraction of synchrotron light was used to determine arrangement of atoms in the resulting materials. In this way two novel structures of lithium borohydride were found - one of them being truly unprecedented and revealing strikingly short contacts between hydrogen atoms.

Combined experimental and theoretical efforts suggest that the new from of LiBH4 can release hydrogen at a lower temperature. Filinchuk said: "the new form becomes even more attractive considering the fact it appears already at 10.000 bar, the pressure used by pharmaceutical companies to compress pellets."

The authors say that this form can be stabilised by chemical substitutions even at ambient pressure. For now, the team's next step is to apply chemical engineering to the compound to "freeze" the new form at ambient conditions and check whether it shows more favourable hydrogen storage properties than pure lithium borohydride.